Technologies
Technologies - Injection molding, extrusion blow molding and reheat blow molding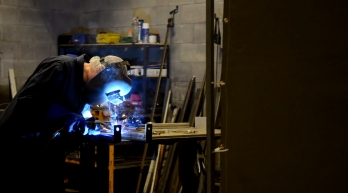 Our capacities include injection molding, extrusion blow molding and reheat blow molding. Our packaging components range from plastic materials including PET, HDPE, LDPE, PP, PS, and PVC, as well as glass wide mouth and glass narrow neck containers. Ampak manufactures a wide range of stock and custom containers in a variety of shapes, sizes and colors. We also manufacture and distribute a wide range of closures such as child resistant, tamper proof and dispensing plastic closures as well as metal closures, sprayers and pumps.
We carry over 1000 molds in inventory and use FDA resins. Not finding what you are looking for on our website? We will work together to create a fully personalized packaging solution that perfectly meets your custom needs. Moreover, our in-house tool and die department increases our efficiency by enabling us to react quickly when modifications to molds and machinery are needed. Our Quality assurance departments' strict monitoring regulations and guidelines ensure that the products we deliver meet your requirements. All of this allows us to offer a smooth, timely and effective production cycle.

Click here to watch our "How it's made" video.